28-July-20233-August-2023
Only 52.2% of microchipped dogs are returned to their owners. Here's how you can increase the odds.
Read More
5-May-202218-July-2023
Hope 4 La Pawz promotes responsible pet ownership which includes getting pets spayed or neutered to stop over-population and abandonment.
Read More
30-April-202230-April-2022
An amazing success and example of how much can be accomplished when organizations work together.
Read More
28-March-202218-July-2023
Rosie was rescued by a kind-hearted person who couldn't drive by and ignore her.
Read More
10-March-202227-February-2022
Take in all the sights and smells of spring with your pooch.
Read More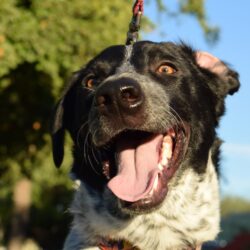 18-February-202218-February-2022
The ideal time to socialize puppies is from 4 to 14 weeks
Read More
We really need your support in so many ways! Like us, subscribe to our channel, and follow us please!