Happy Tail Stories from Adopters!
Have a happy tail to share?
You can submit your story and photos to us here.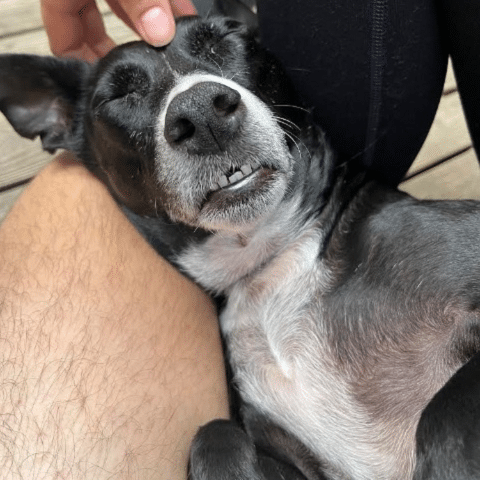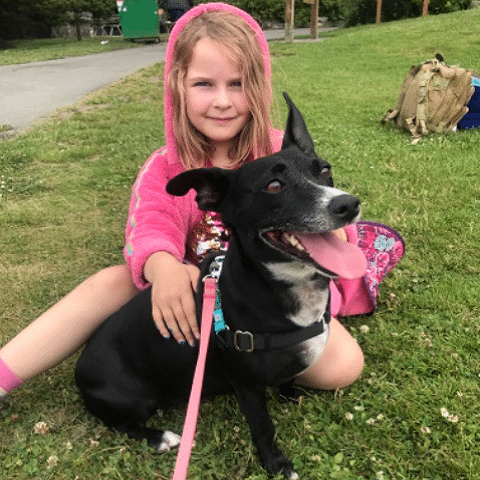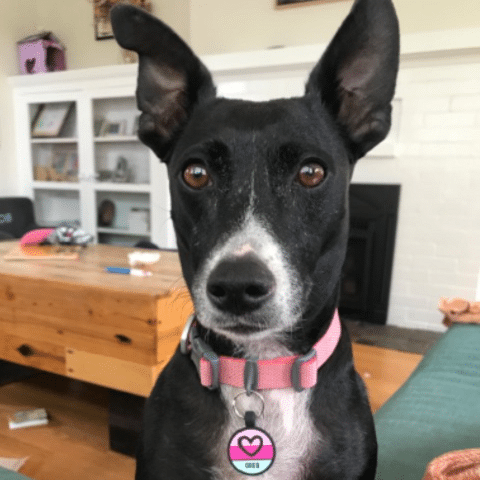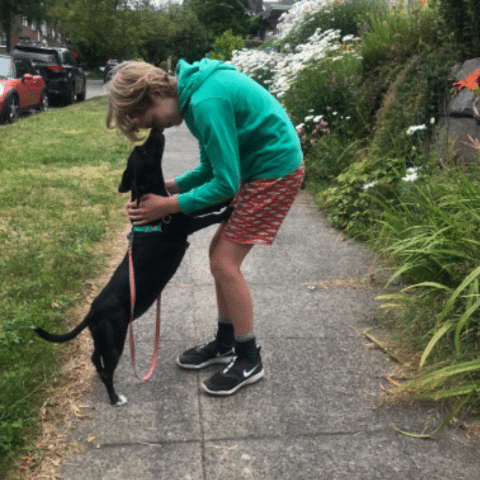 Orejas (meaning ears in Spanish) is now Oreo and this is what her adopters had to say about her – we're so happy for Oreo!
Oreo has been the best addition to our family! It's only been a little over 2 months and we can't imagine life without her. The team at Hope 4 La Paws did such amazing work with matching us with the right dog and helping us with a smooth transition process. Oreo sleeps in my kids bedroom and we take her everywhere we go. All she wants is to be loved and be with us. And it's so easy to fall in love with her 🙂 we call her our aggressive snuggler as pushes your arm if you should forget to cuddle with her. We're so grateful and happy to have her in our lives!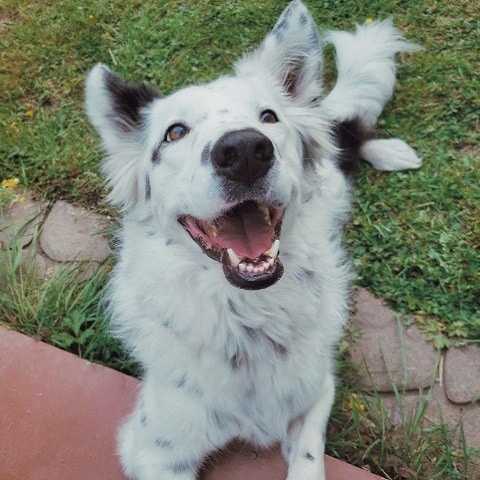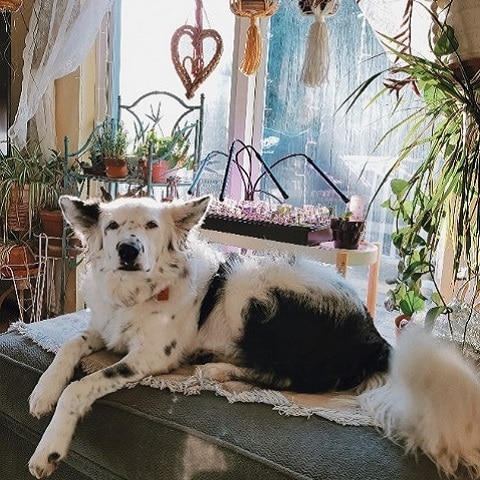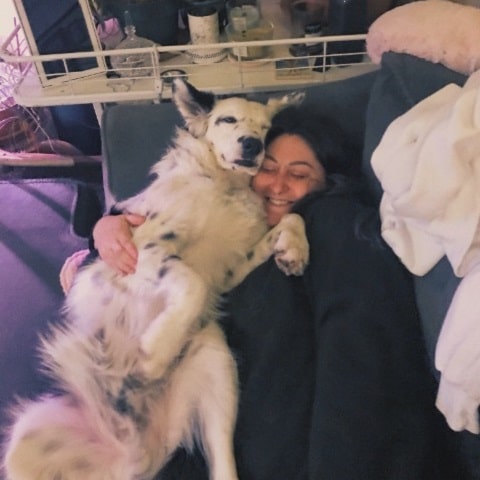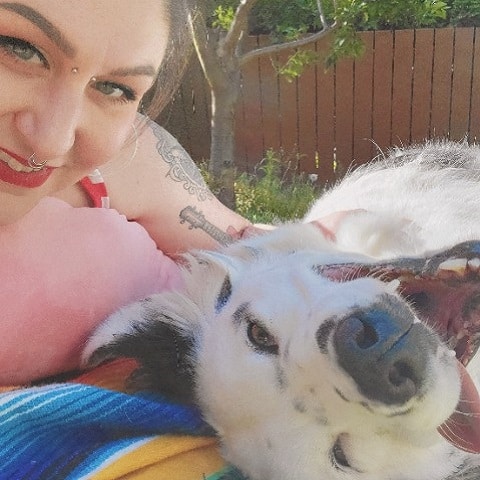 Jack is living the best life today! He was rescued when his former family threw him away in a garbage dump. One of our amazing rescatistas (rescuers) took Jack and fostered him until he was adopted. Another great Happy Tail that we all love to hear!:
Jack and I just had our 2nd anniversary, and I am so happy that I found him. I couldn't have asked for a better dog; he is SUCH a good boy! He has such a happy-go-lucky, goofy disposition, and he makes me laugh every day. He is such a wiggly snuggler with so much love to give. He brings so much joy into my life!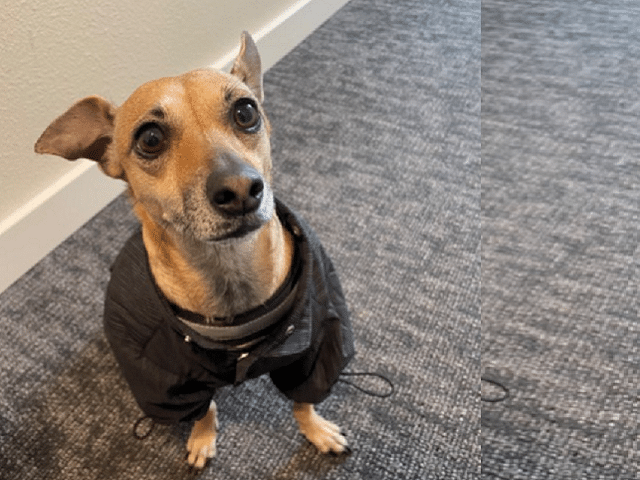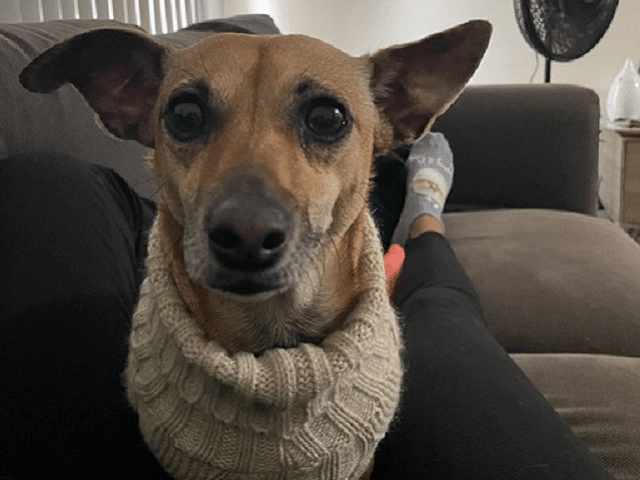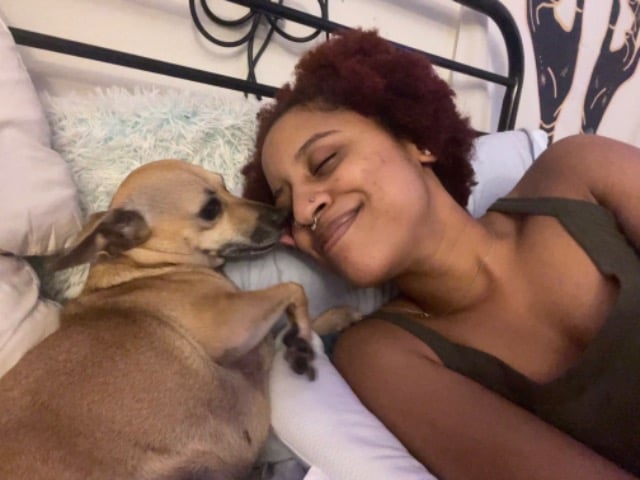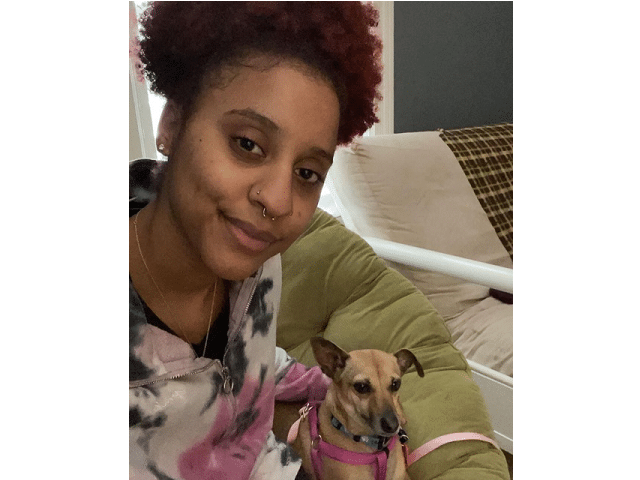 Duna was rescued from the streets of La Paz and fostered here until her forever home came along. We're so happy for Duna — this is what her new mama has to say about her:
She is doing great! Loves to follow and go with me everywhere. Perfect size. I work at a veterinarian hospital and am able to take her to work with me so we hang out nonstop! She's a little sassy hahaha but I wouldn't have her any other way. I love her very much and am so grateful I got this opportunity to snatch her up and spoil her! Thank you!
Other recent happy tails!