Only 52.2% of microchipped dogs are returned to their owners. Here's how you can increase the odds.
One in 3 pets will get lost in their lifetime. According to the American Veterinary Medical Association (AVMA), if your dog is microchipped, it has a 52.2% chance of getting reunited with you. Take a few simple steps to increase the odds.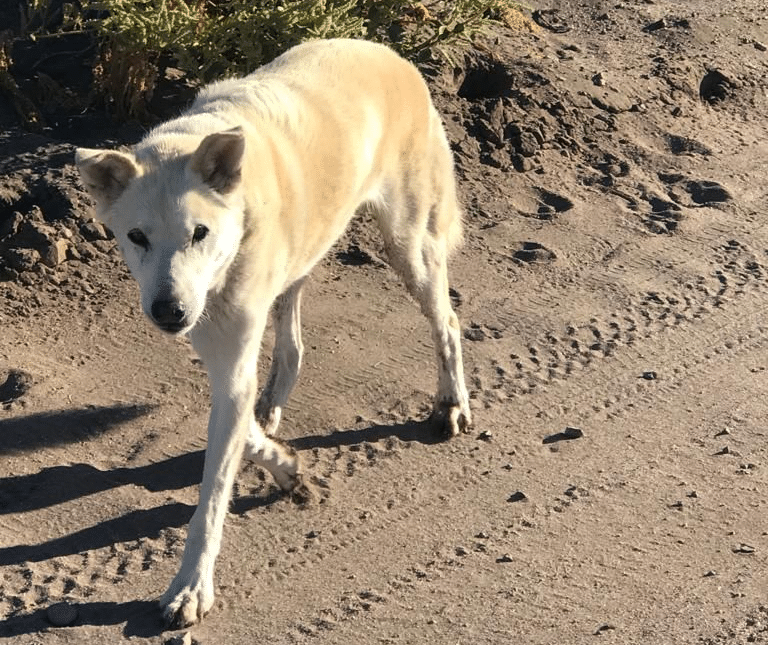 Make sure your information is correct in the microchip registry. If you adopted a dog from Hope 4 La Pawz, your dog came with a microchip registered under Petlink. If you have forgotten your userid or password, you can reset it on the Petlink or contact us at admin@hope4lapawz.org and will assist you. If you adopted a dog from Baja Dogs La Paz, it might or might not have come with a microchip. If it did, the registry is also Petlink. If your dog came with a microchip from Baja Dogs La Paz, Hope 4 La Pawz has been named as the guardian for your dog.
Having a guardian means if your pooch goes missing for some reason and is found by animal control, you will be the first person they contact. However, if they can't reach you, they will contact us for help. When we get those calls, we are very diligent about locating you and working with animal control on your dog's behalf.
If you adopted your dog from Baja Dogs La Paz and it did not come with a microchip, you may have been asked to microchip your dog and list Baja Dogs La Paz as the guardian. Since Baja Dogs La Paz has ceased to operate, please update that information to Hope 4 La Pawz as your guardian and we will help reunite you and your pet if we are called. Following is the information:
Hope 4 La Pawz
1004 Commercial Avenue #155
Anacortes, WA 98221
360-499-2860
email: admin@hope4lapawz.org
Have an alternate contact in case you cannot be reached. Most of the time that we get involved in helping to locate an owner, it is because the owner is out of town on vacation and left the dog in the care of another. The owner's cell is out of range or just not available. Having an alternate contact will greatly help anyone trying to reunite you and your dog. Some registries (like Petlink) allow you to list your veterinarian or an alternate contact in the registry.
Make sure your dog has a current, readable pet tag on its collar. How easy is it for someone who finds your dog to simply whip out their cell and call you? Sure, they can take your dog to a vet to get the chip read; but why not make it easier and faster?
Collars are easily removable, microchips are not. So use both and make sure if you and your dog get separated, you can be reunited quickly. If the dog's collar comes off, the microchip is a great backup.